VS-891 HOME    PICTURES    REUNIONS & LUNCHES    CONTACT US & SEA STORIES

VS-891 ROSTER & LINKS
                  









VS-891 ANTISUBMARINE SQUADRON PATCH







AIR CREW WINGS LEFT  -  PILOT'S WINGS RIGHT




VS-891 was formed shortly after WWII at NAS Seattle (SANDPOINT) and operated there until air operations ceased in 1969.  The squadron moved to NAS Whidbey Island in 1969 and changed to VS-68-T1.  A couple of years later the squadron stood down and many of the unit were transferred to VP-69 flying P2Vs and transitioning later to P-3s in VP-69.
VS-891 was activated 01 October 1961 by President Kennedy for a year after the Berlin Wall started going up.  The squadron was attached to COMFAIR WHIDBEY but remained at NAS Seattle flying anti-submarine patrols off the coasts of Washington and Oregon. VS-891 flew S2F-1s during this period.  The squadron transitioned to the S2D about the time it was released back to reserve status in August 1962.
There have been two reunions since the squadron was released back to reserve status with some personnel coming from as far as Arizona, Minnesota and Wisconsin.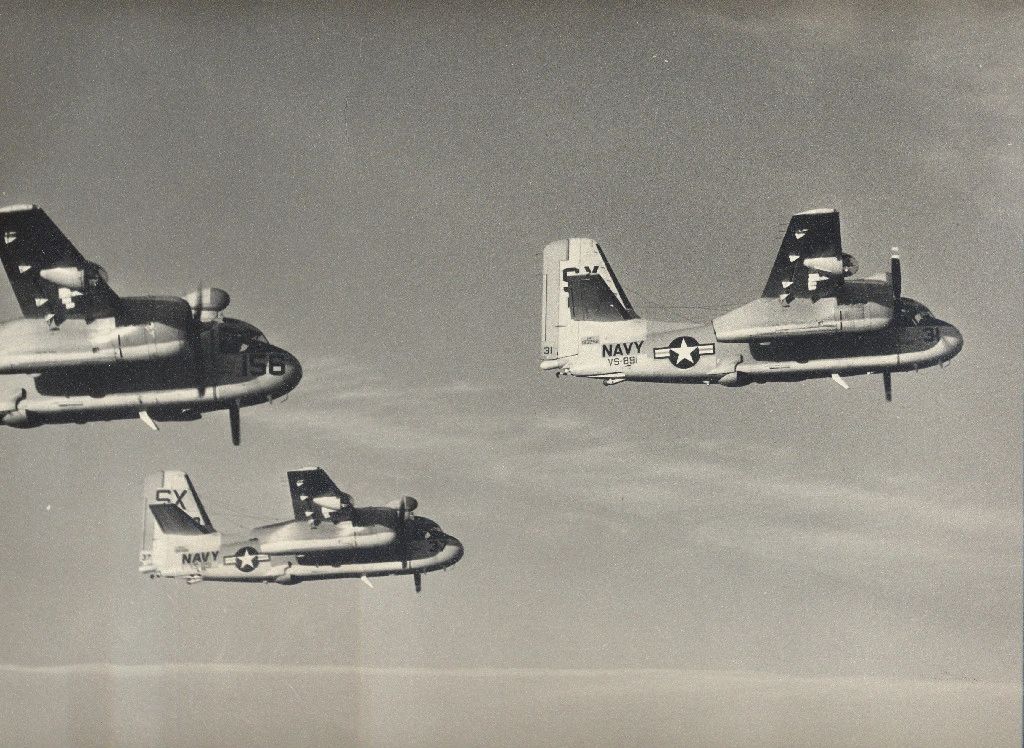 VS-891 STOOFs IN FORMATION OVER SAN JUAN ISLANDS (circa 1962)
                                    Note SX tail markings that were used while activated instead of NAS Seattle 7T
DISCLAIMER:    Any errors on this site are mine, due to faulty memories and not on purpose. 
                                Errors will be corrected when collective memories indicate otherwise.